Join, Renew, Upgrade your NRA Membership Here! With Discounts!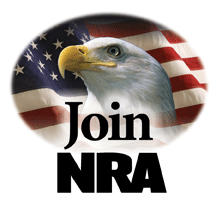 What are your risks?
In any plan for Personal Protection, Home or Business Protection and/or family, friend, or employee Protection, you must be able to evaluate the threat. In the past, the evaluation process probably included "word of mouth", media reports (television, newspaper, Internet) reports of activity that might have occurred in your neighborhood, and possibly actual conversation(s) with the law enforcement officials in your area. .......wouldn't it be nice to have more empirical data? .....YOU CAN!
APDS and sister company, Allen Security & Consultant Co., Inc are recommending the following;
There are many resources at NCDOJ, such as;
Get even more specific data!
Get a report. This is an excellent tool to map the crime statistics in your neighborhood! One report that presents data from up to a 6 mile radius of your home or business. The basic report contains statical data that includes:

Homicide
Rape
Robbery
Aggravated Assault
Crimes Against Persons
Burglary
Larceny
Motor Vehicle Theft
Crimes Against Property

The report further "rates" the statistical likelihood of crime in your vicinity as compared to other areas of the country, state, or county.
WE CAN GENERATE THIS REPORT FOR YOU! The basic report cost $195.00. Contact us if your Business, Employee's, Home Owners Association, Community Watch Group, School, Church, Civic Group, Fraternity/Sorority House, etc. needs for us to present this report to the group! This could be an augmentation to your NRA Refuse to be a Victim seminar!
Contact Barry for more information! b.allen@apdsnc.com or (919) 365-7734.