---
Join, Renew, Upgrade your NRA Membership Here! With Discounts!!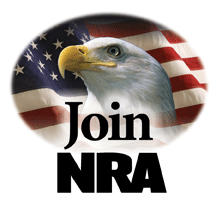 NRA MEMBERSHIP BENEFITS!
NRA Range Safety Officer

The NRA Range Safety Officer Course develops NRA Certified Range Safety Officers with the knowledge, skills, and attitude essential to organizing, conducting, and supervising safe shooting activities and range operations. This course is nine hours long and is conducted in a classroom. Range Safety Officer candidates will learn roles and responsibilities of an RSO; Range Standard Operating Procedures (SOPs); range inspection; range rules; range briefings; emergency procedures; and firearm stoppages and malfunctions.
Each Range Safety Officer Candidate will receive an RSO Student Study Guide, a Basic Firearm Training Program brochure, an NRA Gun Safety Rules brochure, and an Instructor Application/Course Evaluation form.
What to bring with you...
Classroom:
Paper, pencil, and a highlighter

The single most important thing for you to bring is a good attitude!
We are very proficient in teaching knowledge and skills. Attitude, the most important element, is something only you can develop. You are to be commended for attending this class which shows a commitment to learning and safe gun ownership!
Visit our schedule for class dates and registration links!
Contact Barry Allen at 919-868-7354 for more information.