Join, Renew, Upgrade your NRA Membership Here! With Discounts!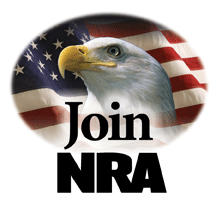 Sig Sauer Manuals
Glock Manual 17, 17L, 19, 20, 21, 22, 23, 24 (Unofficial)
Heckler & Koch
Taurus
Para Ordinance
Hi Point
Browning
Smith & Wesson
Walther
Ruger
Kimber
Springfield Armory>
XD 1911
Beretta
Magnum Research (Dessert Eagle, etc.)
Kel Tec
North American Arms
Tanfoglio
Bersa
Kahr Arms
Seecamp
CZ
Makarov
Star/Astra/Astar
Can't find it, try here! http://www.99centmanuals.com/
Know of others?...Click here and let us know, we'll add it to the list!
Looking for old Colt, Browning, Winchester serial numbers/year of manufacture?...Try....http://proofhouse.com/