---
Join, Renew, Upgrade your NRA Membership Here! With Discounts!!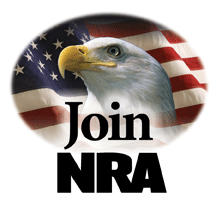 NRA MEMBERSHIP BENEFITS!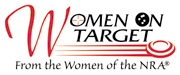 LADIES ONLY Instructional Shooting Clinic
We host a Women's only instructional shooting clinic, once per month sponsored by the National Rifle Association.
This clinic is designed for all ladies! Is this you? Never held or shot a gun before; is nervous about firearms in their home; shot only a few times or a long time ago; highly anxious and fearful of firearms; those with no formal instruction - taught by father, husband, boyfriend, friend, et al; those who already have their Concealed Carry Permits but don't feel comfortable around guns or carrying; over confident; under confident; formed bad habits; or just needs more training and instruction to improve proficiency, speed and accuracy.
Participants will receive instruction on safe gun handling skills and basic marksmanship fundamentals (i.e. eye dominance, grip, position, sight alignment/sight picture, trigger control, hold control, breath control, and follow through). We will stress muzzle discipline, safe direction, safe storage, and much more!
Class room instruction is followed by range time to practice marksmanship skills. Handguns and ammunition will be provided. Each student will be paired with a female credentialed NRA Pistol Instructor for a 1:1 ratio. Our female instructors are friendly, knowledgeable, and encouraging! Our classroom and range environment is fun, safe and non-intimidating. Our certified Range Safety Officers enforce range rules and maintain a safe range line and shooting experience for all.
Agenda:
1:30 - 2:00 Registration


2:00 - 3:00 Classroom Instruction/Safety Briefing - Marksmanship Fundamentals
3:00 - 4:30 Range - Firearms Handling and Shooting Instruction
For more information, contact Barry Allen 919-868-7354 b.allen@apdsnc.com
Visit our schedule for class dates and registration links!