---
Join, Renew, Upgrade your NRA Membership Here! With Discounts!!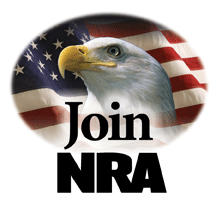 NRA MEMBERSHIP BENEFITS!
Do You Still Need a NC Concealed Carry Handgun Permit? YES!
Many believe that North Carolina House Bill 746 (Short title; Omnibus Gun Changes) has passed and is now law. This is NOT the case! HB746 passed three readings in the House and was referred to the Senate where it passed one reading and was referred to Committee On Rules and Operations of the Senate. This bill is not expected to be considered by the Senate this session; However, since it passed readings in both houses this session, it is available to be considered during the short session next year (2018).
These are some important points to consider:
IF the bill passed the Senate and was signed by the Governor, permitless carry would become the law in NC.


IF permitless carry is ratified as passed by the House, 18 year old NC citizens will be able to carry a concealed handgun much like they can carry an open handgun today. Citizens must be 21 years old to apply for a NC CCH permit.


Restrictions on carrying at places that charge admission, that sell and serve alcohol , educational property, courthouses, posted government buildings, posted private property, etc. are still in effect AND the same exceptions for CCH Permit holders will still apply.


With or without HB746, CCH Permits will continue to meet the requirements for handgun purchases negating the need for obtaining additional handgun purchase permits.


Currently there are 36 states that recognize the NC CCH permit. There is no reason to believe that this will change significantly with the passage of HB 746 as the two are unrelated.
Additionally, there is a Federal proposal, H.R.38 - Concealed Carry Reciprocity Act of 2017, currently Referred to the Subcommittee on Crime, Terrorism, Homeland Security, and Investigations that will allow permits from any state to be valid in all states. A state permit will still be required.